Member Information
The EBMA is a professional society with membership open to all EB salaried personnel, dedicated to the management development of its members. In addition to fostering the professional growth of its members, the EBMA provides networking opportunities through associated social activities, along with other benefits to its members and their families.
MEMBERSHIP ACTIVITES
Outings for EBMA Members and Families

Planned, fun-filled days for members and their families.

Mini Programs

Sponsored tours and special events for members and their families.

Children's Parties

Easter, Halloween and Christmas parties for members and their families.
Erin Pedone, coordinator of EBMA's children's parties, is looking to form a Children's Party Committee to assist with planning and running these events. EBMA members who are interested in joining this committee should reach out to Erin.

Holiday Collection for Kids

Annual, company-wide collection of financial donations given to local non-profit agencies that provide necessities for children in need.

Community Involvement

Opportunities to volunteer with area towns and organizations on projects and events that benefit the community and promote awareness of the EBMA.

Monthly Dinner Program Meetings

Provide a platform for nationally recognized guest speakers to address a variety of management-related topics.

Management Development and Education Series

Various courses and workshops on management and/or leadership-related topics for membership.

Educational/Related Interest Trips

Several yearly excursions, including a program meeting at Electric Boat's Quonset Point facility, with a guided tour of the site's manufacturing process.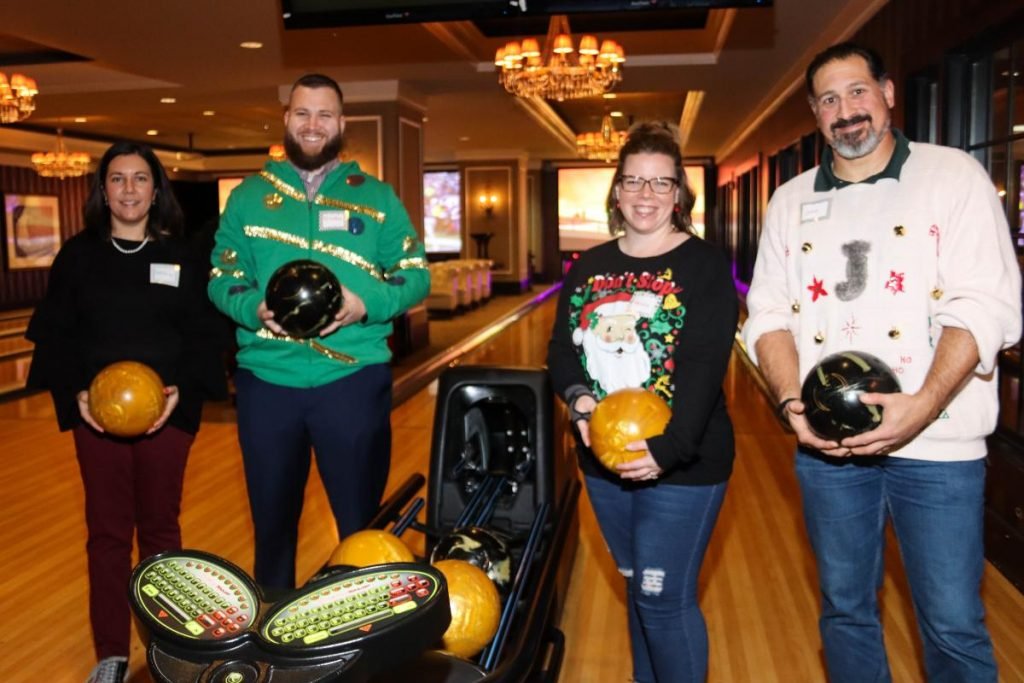 MEMBERSHIP BENEFITS AND SUPPORT
Website and Email Announcements

Stay in-the-know with frequent announcements of upcoming events, synopses and pictures of past dinner program meetings, general membership information and special interest items.

Retirement Awards

Recognition awards given to eligible members upon retirement from Electric Boat.

Retiree Lifetime Membership

Upon their retirement, eligible EBMA members receive lifetime membership, as noted in their retirement letter.

Financial and Retirement Planning

The EBMA believes it is never too early, nor too late, to gain valuable knowledge from professionals on financial planning. Financial planning seminars and presentations of current company investment plans are special arrangements offered to membership to help them achieve their financial goals.

Sunshine Committee

The EBMA Sunshine Committee spreads sunshine to EBMA members who are hospitalized, out of work due to a serious illness or injury, suffer a death in their immediate family or when an EBMA member passes away. EBMA members should inform the Sunshine Committee of any of the above occasions so the committee can take the appropriate action.
MEMBERSHIP DEVELOPMENT
Certified Manager (CM) Program

Proctor-guided training sessions to enhance management knowledge and prepare individuals for the required certification testing to attain the title of Certified Manager.

Management Development and Education Series

Various courses and workshops on management and/or leadership-related topics for membership.

Tutor Volunteer Community Outreach Program

EBMA members have the opportunity to volunteer their time by tutoring middle and/or high school students in the local area. These students receive guidance from not only a tutor, but a potential career role model—YOU!
If you are a parent interested in taking advantage of this program or you are interested in volunteering, please contact the EBMA Office. If you run into viewing or downloading issues for the below links, please try a different internet browser:

STEM Outreach Leadership Development Program

EBMA supports regional, state and national Science, Technology, Engineering and Mathematics (STEM) programs, staffed by volunteer EBMA members to promote leadership opportunities that benefit emerging STEM students.
Learn more about EBMA's local STEM Outreach Leadership Development Program and earn money for the STEM youth programs that you support. Donations have been made on behalf of EBMA members for their mentorship with:

FIRST Robotics Teams

Fitch Aluminum Falcons, Pawcatuck Aluminum Eyas, New London STEM Whalers, Ledyard Cyber Colonels, Lyme/Old Lyme Techno Ticks, etc.

Connecticut and International Science and Engineering Fairs
Striving Toward Empowered & Personal Success (STEPS)

For more information, contact a local EBMA Booster.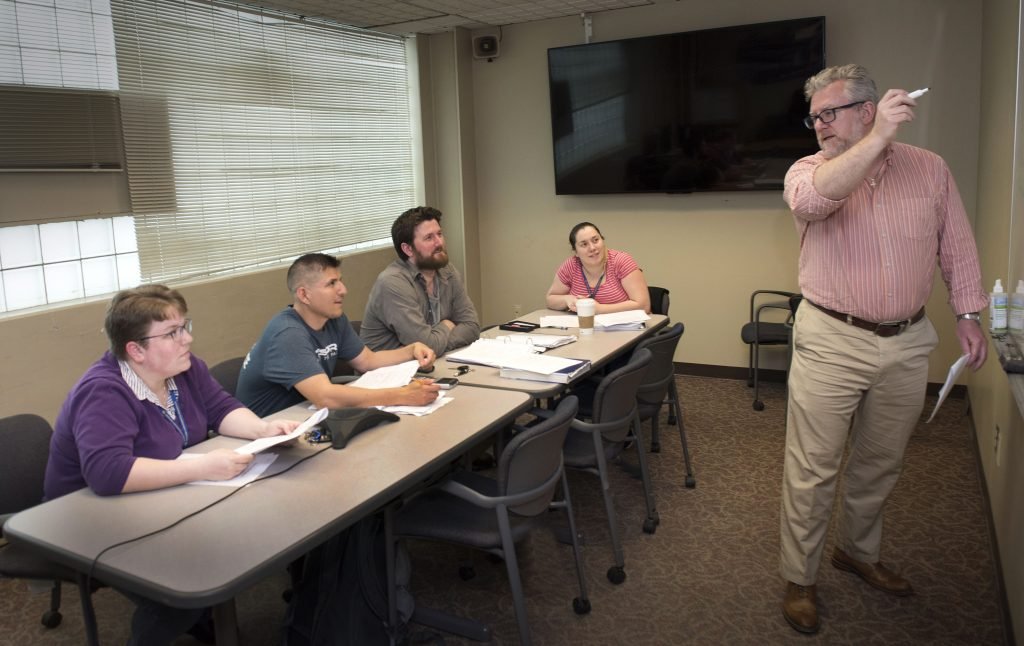 MEMBERSHIP SCHOLARSHIPS
The scholarship application period for 2023 is closed. EBMA members will be notified when the next application periods begin.
EBMA Member Scholarship (Annual Offering)

The EBMA Member Scholarship is open to EBMA members who are enrolled in a degree program and who meet the policy requirements:

Applicant must have been an EBMA member for at least 12 months prior to the scholarship application deadline with at least one year of enrollment in an applicable accredited degree program and a minimum GPA of 3.0.
Scholarships Offered Include:

The James Brown Memorial Scholarship, awarded to members in a degree program for Engineering.
The Robert Januska Memorial Scholarship, awarded to members in a degree program for Business.



Member's Dependent Scholarship (Annual Offering)

The EBMA Member's Dependent Scholarship is open to legal dependents of an EBMA member who meet the eligibility requirements:

Eligible scholarship applicants are high school seniors attending college in the fall and legal dependents (dependent is defined in this case as child, stepchild or foster child) of an EBMA member who is the legal guardian and from whom the applicant receives financial support. The sponsor is the EBMA member who is also related to the scholarship applicant.
EBMA sponsors must meet the eligibility rules of the Association's policies and procedures No. 4 – 6. They must have been a member of the EBMA for at least 36 months preceding the application deadline. Any transfer or new hire that becomes a member of the EBMA within 60 days of transfer or employment at Electric Boat will be exempted from the 36-month period, with a reduced 24-month membership period applicable instead.
14 scholarships are awarded in the following amounts:

First place ($4,000)
Second place ($3,250)
Third place ($2,500)
Fourth place ($1,500)
Fifth place ($1,250)
with all other scholarships $1,000 each.

The third-place award of $2,500 and two $1,000 awards are sponsored by the Salaried Retirement Employee Association – Electric Boat (SREA-EB)).

EBMA's Scholarship Awards Committee will select the scholarship winners based on written application and transcript data. Applicants will be notified of the final decision of the Scholarship Awards Committee. The students selected as scholarship winners will be requested to meet with the Scholarship Awards Committee for a personal interview at a date, time and place to be announced.
Any questions may be addressed to Elizabeth Ryan at (860) 433-7398 or eryan@gdeb.com.